Broccoli Cheese Soup. Stir in broccoli, and cover with chicken broth. Reduce heat, and stir in cheese cubes until melted. Mix in milk and garlic powder.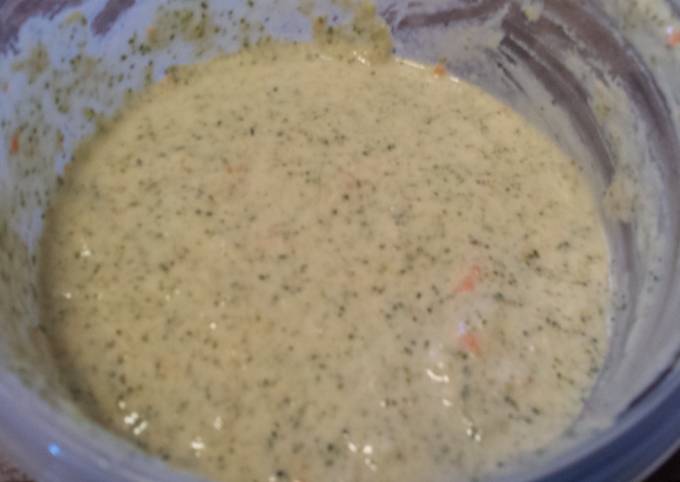 Place on a baking sheet cut-side down and bake. Add the broccoli, carrots and the sauteed onions, into the pot. Stir, add the milk and half & half. You can have Broccoli Cheese Soup using 16 ingredients and 8 steps. Here is how you make that.
Ingredients of Broccoli Cheese Soup
It's 1/2 stick of butter.
You need 1 small of onion, chopped.
Prepare 1 of handful of baby carrots chopped.
It's 2 of celery stalks, diced.
It's 3 cup of chicken broth.
It's 1 cup of half and half.
You need 1 cup of milk.
You need 2 head of fresh broccoli, chopped.
Prepare 1/3 cup of cornstarch.
It's 1/4 tsp of black pepper.
Prepare 1/4 tsp of garlic powder.
Prepare 1/8 tsp of dried thyme.
You need pinch of nutmeg.
Prepare 8 oz of Velveeta cheese, cubed.
Prepare 1 1/2 cup of shredded cheddar cheese + additional for garnish.
Prepare 1/2 tsp of salt.
Melt the butter in a large pot over medium heat, and mix in the flour. Mix in the chicken stock and milk, and season with salt and white pepper. For anyone who loves baked potatoes or broccoli-cheese soup, this is the best of both worlds. Then everyone is happy, carnivore or not!
Broccoli Cheese Soup step by step
In a stock pot, melt butter over medium heat..
Saute onion in butter until onions are translucent, about 3-4 minutes..
Stir in chicken broth, half and half, broccoli, carrots and celery. Bring to a boil then reduce heat and simmer for 10-15 minutes or until broccoli is soft and tender..
In a small bowl, whisk together milk and cornstarch. Pour the mixture into the soup pot and stir until soup starts to thicken 3-4 minutes..
Stir in pepper, garlic powder, thyme, nutmeg and salt..
I placed an immersion blender in the pot to blend it, but it's totally your call. I prefer it a little smoother..
Drop the heat to low and stir in Velveeta and cheddar cheese. Continue stirring until all of the cheese has melted..
Top each bowl of soup with a little extra shredded cheddar cheese and serve immediately. Enjoy!.
Melt the butter in a large Dutch oven or pot over medium heat. Drain, remove vegetables and set aside. In the same saucepan, saute onion in butter. Add flour and stir to make smooth paste. Gradually add chicken broth and milk.