Vickys Balsamic Roast Pears.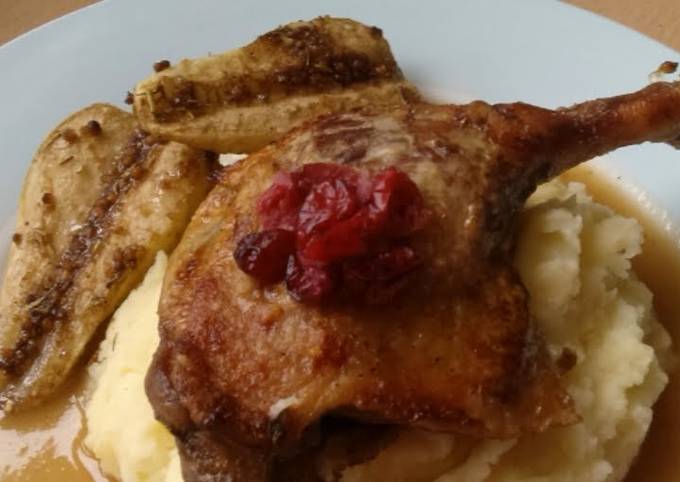 You can have Vickys Balsamic Roast Pears using 8 ingredients and 5 steps. Here is how you make that.
Ingredients of Vickys Balsamic Roast Pears
It's 2 of ripe pears, peeled, halved & cored.
You need 1 tbsp of balsamic vinegar.
It's 1 tbsp of olive oil.
Prepare 1 tsp of wholegrain mustard.
It's 1 tsp of thyme leaves, finely chopped.
You need 1/2 tsp of rosemary, finely chopped.
Prepare 1 pinch of salt.
You need 1 pinch of black pepper.
Vickys Balsamic Roast Pears instructions
Preheat the oven to gas 7 / 220C / 425°F and line a baking tray.
Mix the marinade ingredients together – everything but the pears.
Coat the pears all over with the marinade and place on the baking tray.
Roast for 6 minutes, baste then roast for 9 minutes more.
Serve with poultry dishes.